Ludic Proxy
is a multi-lingual, multi-media play exploring the tenuous line between memory, reality and fantasy through three narratives that unfold within an immersive theatrical landscape:
Act One: The Past / Pripyat A woman becomes obsessed with a video game when she recognizes its setting as her hometown Pripyat, abandoned after the Chernobyl crisis.
Act Two: The Present / Fukushima A pregnant woman living in the outskirts of the Fukushima nuclear evacuation zone is torn between abandoning her hometown and saving herself and her child.
Act Three: The Future / New York A woman contemplates her own mortality and possible progeny, unable to imagine a hopeful tomorrow within a technology-saturated underground future world.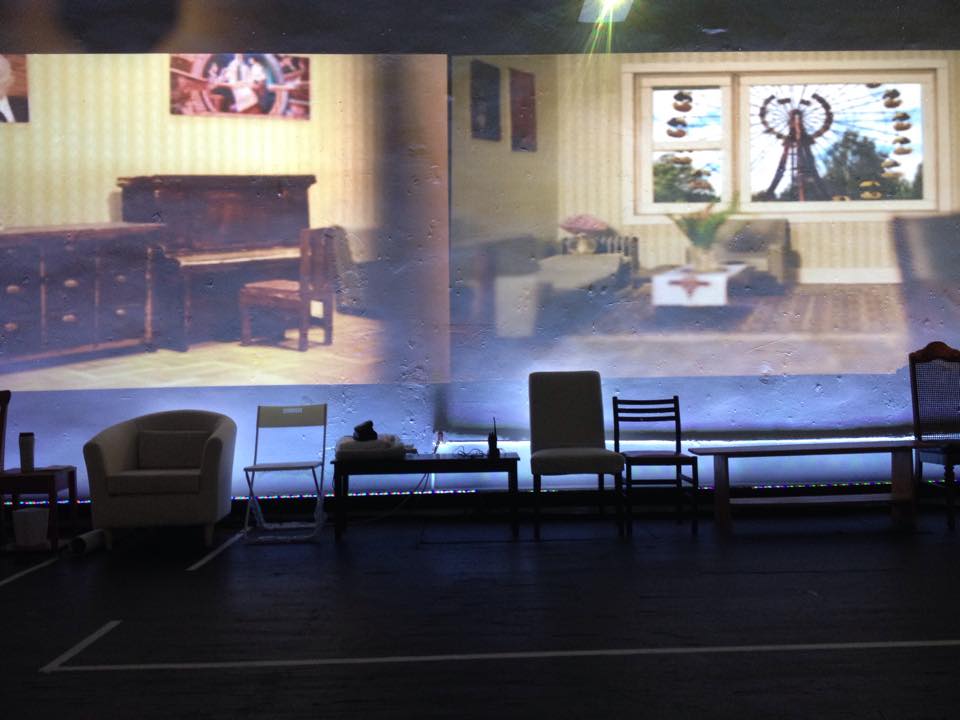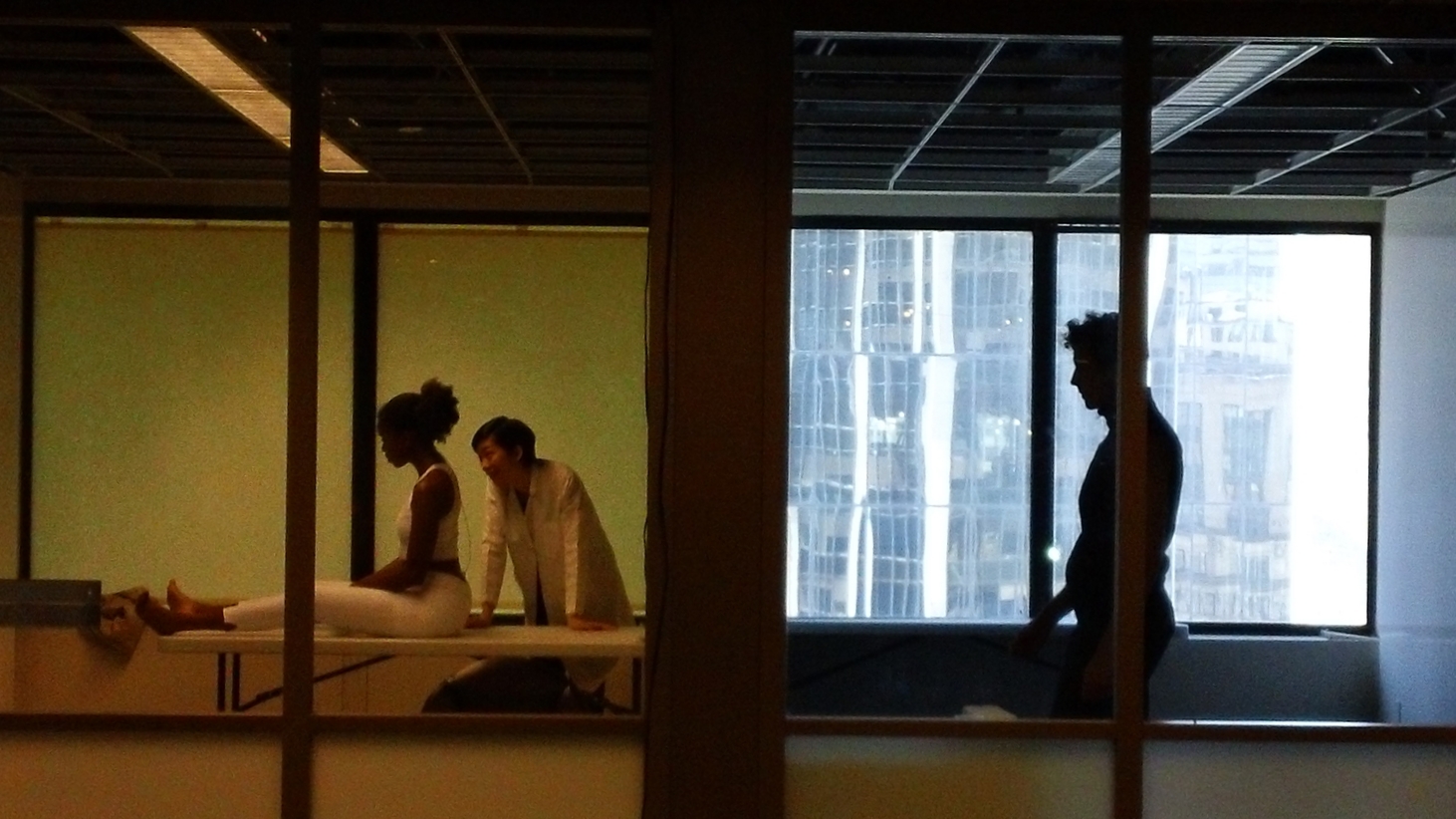 Written and directed by Aya Ogawa / Set Jian Jung / Costumes Loren Shaw / Lights & Video Jeanette Oi-Suk Yew / Sound Michael Kiley / Dramaturg Anne Erbe / Production Stage Manager Marjorie Ann Wood / Featuring: Christopher Henry, Ayesha Jordan, Jackie Katzman, Yuki Kawahisa, Megan Stern, Saori Tsukada.
Ludic Proxy was commissioned by The Play Company and premiered at Walker Space in April 2015 and was developed as part of Lower Manhattan Cultural Council's Process Space, Swing Space and Workspace programs. Many thanks to the performers who were a part of the development process of this show: Bryerly Long, Mary McCool, Frank Harts, Joe Curnutte, Masha Pruss, Kiyoko Kashiwagi, Stephanie Weeks, Maki Miyai.